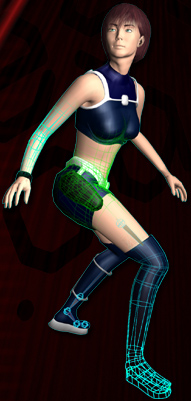 Motion Capture Video Examples:
On the following pages are a selection of example videos created using data
from our Motion Capture facility.

Included is client work where we have supplied Motion Capture data or
created full production animations, for example, for use in areas such as
Computer Games, Television, Commercials, Medical, and Archiving.

Also included are several videos which show examples of course-work
undertaken at the University by students who have used the facility for their
projects.

------------------------------------------
Commerical Work
Student Work [1] [2]
AccessMocap Demo 'making of'
Promotional video showing a mocap
session (making of) with interviews.
5:15, 78MB, Quicktime (mov)
Videos are Copyright (c) of their respective owner.